A Defense of America in 2020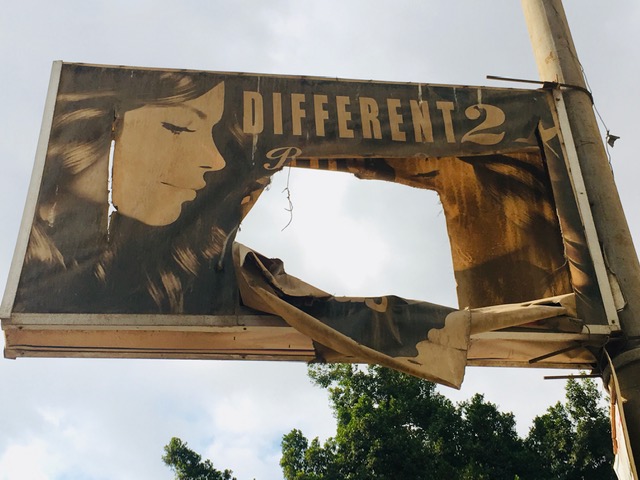 It will come as no surprise that America is not popular. In fact, if a movie were made in which the world's nations were cast as high school students (a kind of Fast Times at Globalization High), the United States would be the rich, douchy homecoming king. At best, arrogant and sort of dim-witted. At worst, self-serving and prone to dangerous uses of power.
And 2020 didn't do America's reputation any favors. The reluctance to wear masks, a president who refused to accept he lost an election, the Black Lives Matter protests and the many incidents of racist police brutality that necessitated them - the world watched, like teenagers at a school formal, they were captivated and...judgy.
But America is not the reckless fool everyone thinks it is.
First, the country's more than the headlines. Imagine you're in Rome, Kyoto, or San Paulo, and flipping through news stories on the way to work in the summer of 2020. In one story, you see Oregon State Troopers in bulletproof jackets, shooting tear gas into crowds, dumpster fires ablaze behind them. Next in the newsfeed, a story from St. Louis: a middle-aged white couple points guns into a crowd of mostly black protestors marching past their home. At the edge of this image are the grand plantation-style columns of their porch, signifying their wealth, but what's broadcast as the central message: again, it's "dumpster fire!!!"
And for America, what a conflagration of garbage the year was. Global news in 2020 showcased the spectacular downside of some central aspects of America's identity: individualism; and the reflex to question, discuss, debate, and (if need be) revolt against authority. In short, the world saw what can go wrong when a country encourages independence and gives people the chance to be socially or civilly disobedient.
The upside to this American approach is well known, but easily forgotten in the midst of all the grim news. After all, this was not the year of Martin Luther King speaking to the masses at the March on Washington; rather, it was the year RBG and John Lewis died.
But it's worth remembering that there is an upside.
Case and point one: recently, on the train to downtown Osaka, a Japanese man eager to practice his English struck up a conversation with me. The usual opening questions ("Where are you from?" and "Which state?") quickly turned into a flurry of sentences that expressed his various impressions of the U.S. "Maybe a change is coming. No more Trump. Biden will be president soon," he said. And then quickly, "Maybe it's good we all wear masks now. I met a girl from America once, she had a moustache four centimeters long. Four centimeters long!"
A woman with a moustache is a triumph. It's the kind of unapologetic self-expression that Americans love. It's all the more powerful because it reflects progress being made in regards gender and sexual equality. In this particular case, it's the social equality owed to those of the LGBTQ+ community that's been part of the cultural conversation in recent years. Just 6 years ago, Bruce Jenner transitioned to Caitlin, which got the whole world scratching its heads about traditional notions of gender. Today, the terms gender neutral and nonbinary are everywhere. They're as much a part of legislative debates as they are song lyrics and bathroom signage. At this point, a woman with a moustache just isn't that shocking, or even memorable, which is itself a quiet triumph of individuality and civil disobedience.
Case and point two: In the early afternoon of January 6th, a crowd of pro-Trump protestors congregated outside the Capitol Building. Inside, Congress was presiding over the hearing to certify the Electoral College votes, one of the last steps in the election process before Joe Biden's inauguration on the 20th. The hearing is Constitutionally-mandated, and usually about as eventful as a used book sale at the public library. But not this time.
Earlier in the morning of Jan. 6th, Trump held a rally to protest the election results on the White House lawn. Trump's lawyer, Rudy Giuliani told the crowd, "Let's have trial by combat". Then, in his speech to end the rally, Trump repeated his claim that the election was fraudulent. "They rigged it like they've never rigged an election before," he said before announcing the start of the march down Pennsylvania Avenue.
Shortly thereafter, just after noon, Trump supporters from the rally met those in front of the Capitol Building where a small protest was already underway. From there, things escalated. Media coverage of the event showed protesters breaking windows, occupying the desk of Speaker of the House Nancy Pelosi, confronting law enforcement, and staring down the barrel of a pistol. The marble halls were filled with tear gas, protestors rushing in, and the senators being rushed out, evacuated before they could finish certifying the election results which would formally recognize Joe Biden's win.
The protest went wrong in so many ways. Worst of all: there's been reports of four people being shot, one of which later died in the hospital.
As terrible as these events are, the right to civil disobedience is inextricably linked to the US Constitution (and America's founding narrative as a sovereign nation that broke free from an unfair government). It is not acceptable for leaders to incite protests when they lose elections and doubt the veracity of the results. Nor is it acceptable for him or her to reject the ruling of every court on the matter, as well as the evidence reported by every news source in any democratic nation in the world. In essence, a leader who rejects truth when it is not to his liking is in unacceptable.
But the right to protest, even when it is done by those who seem wildly misguided, is essential. If Trump truly believes the election was fraudulent, then he has a right to encourage his supporters to protest the results. This is the very grim downside of civil disobedience. Sometimes, protestors are uninformed or turn violent. Regardless, the Constitution guarantees their right to congregate, shout slogans into megaphones, wave signs, and wear hats, ribbons, armbands, eyepatches or any other accessory that identifies their support of a political movement.
The alternative is just too terrible: to hinder people from speaking out against what they see as wrong doing. Just because I disagree with what they deem "wrong doing" doesn't mean they are wrong to protest. Trump supporters have just as much of a right to civil disobedience as supporters of BLM, the LGBTQ+ equality, or woman's suffrage of the 19th and 20th centuries.
Despite all the succession of news stories that show Americans as dimwits hellbent on self-destruction, individuality and willingness to be disruptive does have its merits. They just also have limits.
And in 2020, the consequences of passing those limits became all too apparent. Racists got bold and wielded guns. Hospitals and morgues filled to capacity with Covid patients while states bickered about how to respond to the pandemic. And finally, a riot erupted after weeks of a president shouting into every microphone he encountered that he had won an election, despite the total absence of evidence to support his allegations. Given these circumstances, it was easy to forget what's good about individualism and a reflex to question norms.
But even in a year as awful as 2020, a woman with a mustache is still a triumph.